Celeste® Light for PD Trial to be Presented at World Parkinson's Congress
PhotoPharmics to showcase groundbreaking research at the prestigious international event July 5-7, 2023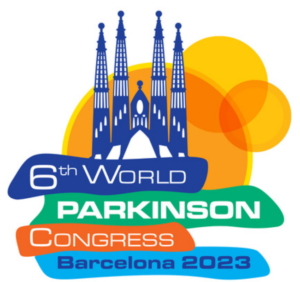 PhotoPharmics, a leading innovator in Parkinson's disease, today announced that it will be presenting its pivotal trial design at the World Parkinson Congress July 5th to 7th, 2023 in Barcelona. Aimed at advancing the company's FDA breakthrough therapy (https://photopharmics.com/fda-grants-breakthrough-designation-for-non-invasive-phototherapy-device-in-parkinsons-disease/) one step closer to market, this at-home, remote randomized clinical trial further solidifies PhotoPharmics' position as a pioneer in treating Parkinson's disease.
The World Parkinson Congress is as an exceptional platform where renowned scientists, clinical researchers, healthcare professionals, and individuals affected by Parkinson's disease convene, exchange knowledge, and engage in cutting-edge scientific discourse. This international gathering facilitates discussions surrounding the latest discoveries, medical breakthroughs, and comprehensive care practices related to Parkinson's disease.
"We're delighted with the opportunity to showcase our pivotal trial design at the World Parkinson Congress," said Kent Savage, CEO of PhotoPharmics. "Presenting here allows our team to collaborate with leading researchers and potential trial participants in advancing our pivotal trial and eventual FDA clearance."
The focal point of the company's poster presentation at the Congress will be its highly anticipated, entirely remote, FDA pivotal trial for Celeste, an FDA breakthrough non-invasive treatment for Parkinson's disease. Through previous trials, Celeste has demonstrated the potential to improve Parkinson's symptoms beyond the current standards of medical care, setting it apart from existing therapies (see https://photopharmics.com/pivotal-parkinsons-disease-clinical-trial-results-released-at-the-international-movement-disorders-society-congress/).
Savage further elaborated on the groundbreaking potential of Celeste, remarking, "From our earlier trials, we've seen Celeste deliver safe improvements in sleep, daytime sleepiness, fatigue, cognition, motor symptoms, and psychological health."
The Celeste Light 4 PD trial represents a significant advancement in the accessibility of FDA breakthrough therapies. Employing a fully virtual approach, the trial allows participants to engage in the comfort of their homes. All visits will be conducted via Zoom videoconferencing, and participants will receive the Celeste device through convenient shipment.
"Our trial design improves access and reduces costs by allowing those with Parkinson's who find it difficult to visit a clinic or who live in remote areas to participate in an FDA quality trial," Savage emphasized. "This makes it possible for so many to be involved in what could be the first major breakthrough in Parkinson's in decades."
If successful, Celeste will become the first treatment to alleviate several non-motor symptoms, including sleep, fatigue, mood, cognitive impairments, reduced activity levels, and disrupted circadian rhythm. These symptoms are often as debilitating as the motor problems associated with Parkinson's disease. Moreover, Celeste aims to improve overall motor symptoms without the burden of adverse side effects and may potentially delay the need for additional dopaminergic medications.
The innovative potential of Celeste lies in its mechanism of action. While Parkinson's disease primarily affects the motor center of the brain, recent evidence reveals deterioration in the ganglion layer of the retina, responsible for signaling to the brain that affects many non-motor symptoms as well as most physiological behavior. Celeste's phototherapy stimulates the affected retinal neurons, similar to the stimulation of motor neurons by traditional Parkinson's medications. Promising results from a double-blind trial indicate that the combination of Celeste with current therapies may improve upon the current standard of care for Parkinson's disease.
PhotoPharmics' participation at the World Parkinson Congress and its commitment to advancing Parkinson's disease treatment underscores the company's dedication to scientific progress and improving patients' lives. By embracing virtual trial methodologies and exploring the intricate mechanisms of the disease, PhotoPharmics is at the forefront of transformative research in Parkinson's disease.
About PhotoPharmics
————-
PhotoPharmics is a leading medical device company focused on revolutionizing the treatment landscape for Parkinson's disease. With a strong commitment to scientific research and innovation, the company aims to develop breakthrough therapies that address the complex and diverse challenges faced by individuals with Parkinson's. Led by CEO Kent Savage, PhotoPharmics leverages cutting-edge technology and a deep understanding of the disease to drive advancements in non-invasive treatments.
Through its groundbreaking Celeste Light for PD trial, PhotoPharmics is pioneering a virtual trial design that ensures inclusivity and accessibility for participants. By eliminating geographical barriers and offering remote participation, the company is expanding opportunities for individuals to contribute to the advancement of Parkinson's research.
PhotoPharmics' participation at the World Parkinson Congress represents a pivotal moment in the company's journey, showcasing its dedication to collaboration, knowledge exchange, and the pursuit of improved patient outcomes. With a vision to transform the lives of individuals living with Parkinson's, PhotoPharmics continues to push the boundaries of innovation and remains committed to bringing new hope to the Parkinson's community.
###