Quality of Life: Motor and Non-motor Function
Parkinson's is characterized by loss of motor and non-motor function, which becomes more disabling as the disease progresses, eventually leading to premature death.  Nearly all approved treatments are dopaminergic in nature and primarily address motor symptoms. These treatments often cause significant side effects, including worsening of some non-motor symptoms.
Non-motor symptoms can be more difficult to manage. As the disease progresses, they can become more disabling than motor symptoms, and are often the main determinants for quality of life and institutionalization.
Specialized phototherapy may be the only treatment to significantly improve a broad range of both motor and non-motor symptoms and overall function in PD, on top of best managed care.
STAY CONNECTED
Sign up here to be notified of upcoming clinical trials, research, and product releases.
Common Non-motor Symptoms
Depression, anxiety, and apathy
Cognitive impairment
Insomnia, fatigue, and daytime sleepiness
Hallucinations and delusions
Compulsive or addictive behavior
Constipation or urinary problems
Pain associated with muscle and joints rigidity
Sexual problems
Muscle cramps and dystonia
Common Motor Symptoms
Stiffness (rigidity): muscle stiffness detected by a doctor on examination
Slowness (bradykinesia): decrease in spontaneous and voluntary movement; may include slower walking, less arm swinging while walking, or decreased blinking or facial expression
Resting tremor: a rhythmic, involuntary shaking that occurs in a finger, hand or limb when it's relaxed and disappears during voluntary movement​
PhotoPharmics has developed specialized phototherapy to address unresolved symptoms for people with Parkinson's disease and improve quality of life. Participants in our phase 2 clinical trial experienced meaningful  improvement in both motor and non-motor function, including symptoms related to cognition, depression, anxiety, apathy, sleepiness, and fatigue. These improvements were seen on top of their current best available treatment.
We are positioned to begin a phase 3 study to confirm these results and validate the safety and efficacy of our specialized phototherapy.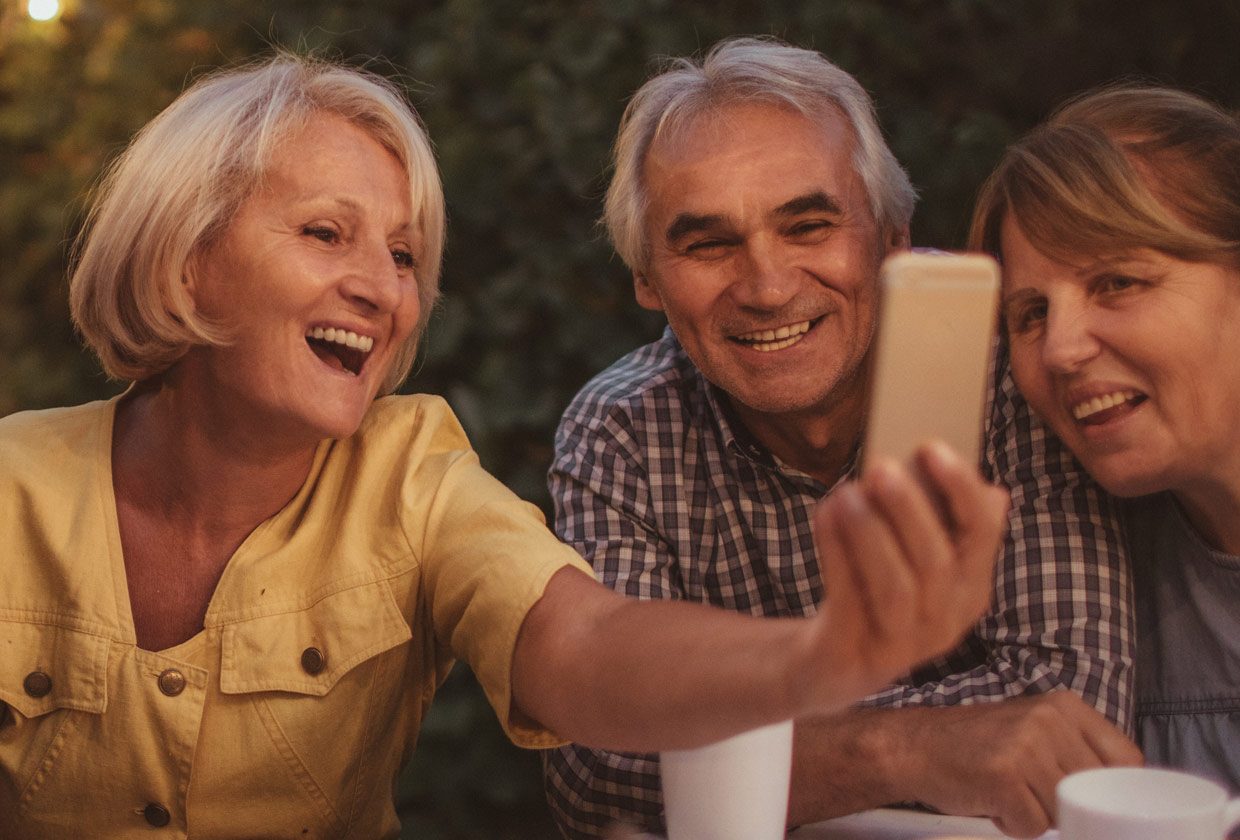 Specialized Phototherapy
Our specialized phototherapy is non-invasive, easy to use, and fits into a person's daily home routine. Those using our therapeutic device can watch TV, eat, socialize, use their phones, and so on while the light bathes their face.
Innovation with Purpose
Our objective is to help people with Parkinson's return to doing the things they love to do. Because of its safety, efficacy, and ease of use, specialized phototherapy is poised to become a standard of care in Parkinson's.